T

asting Notes for Cabernet Sauvignon '02 CA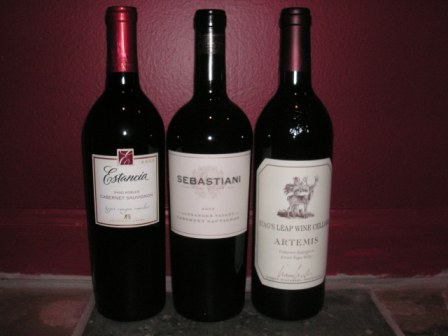 ---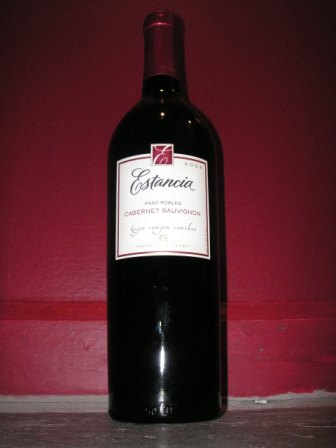 Estancia - Keyes Canyon Ranches
Under $20.00
Retails at $15.00
3 Wine Guys Rating
Grade: B+
Aroma: Dark fruits & vanilla
Taste: Black cherry & plum, some sweetness & spice
Finish: After the short fruity start, vanilla & spice
Comments: Not a big or complex Cab by any means despite the blend (Cab, Merlot & Syrah) but very enjoyable. Better than many Napa or Sonoma Cabs at this price point. Great value!
Recommendation: Buy it & drink now
---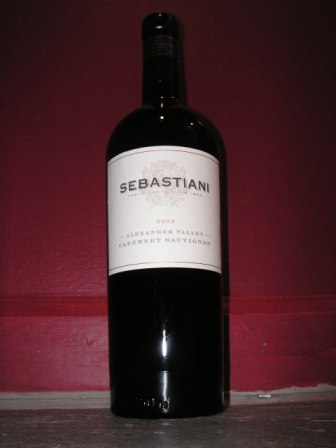 Sebastiani - Alexander Valley
Aroma: Cherry, Blackberry, Oak, Coffee
Taste: Smooth but concentrated flavors. Very complex. Cherry, berries, spice,
Body: Medium to Full Body
Finish: One word? "mocha-chino"
Comments: Elegant wine. Much more finesse than power or concentration. Only 75% Cab in this blend. Interesting use of Zinfandel here as well. (Cab, Merlot, Cab Franc & Zin)
Recommendation: Buy it and drink now or Hold.
---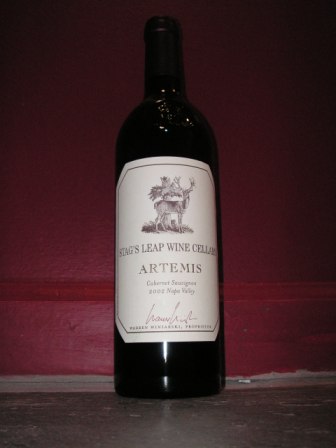 Stag's Leap Wine Cellars - Artemis
They Say: "As you savor this elegant blend, scores of different flavor notes emerge from the harmonious whole, like interweaving musical lines. In the nose, you'll notice black cherries, red plums, and spicy notes of truffle, tea, and spice. Taste and more flavors emerge: raspberry, red currant, orange peel, a bit of cocoa powder and ginger. Fine-grained tannins and balanced acidity contribute to the rich mouth feel and carry through the perfumed cherry-vanilla finish. Pair with a holiday roast, an aged sirloin topped with butter and pan juices, or a tagine of slow-roasted vegetables — butternut squash, beets, yams, red onions—spiced with cumin and cardamom."
We say: 2 words: "Fruit-Bomb!" Yeah, there's very nice fruit up front but that's it. Lacked structure and complexity. Taste was gone in 10 seconds. That's okay if your drinking a $10-15 bottle but for $50?
Recommendation: Pass on it.