T

asting Notes for Torbreck 2003 Special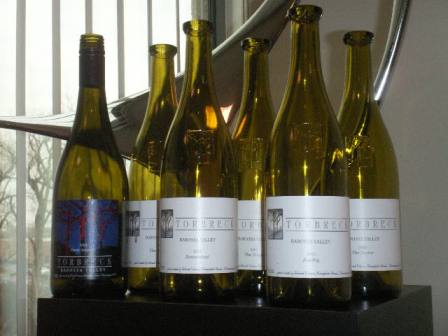 Barossa Valley, Australia
---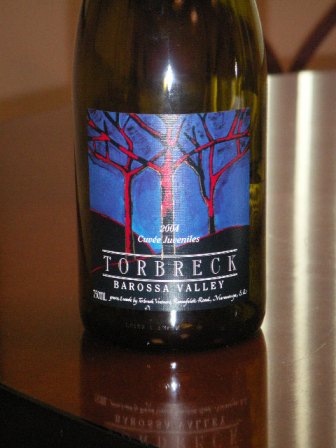 Juveniles
Aroma: Blue and Blackberry, Floral, Vanilla, Spice  
Taste:  Blue/Blackberry, Roasted Coffee, Stewed Cherries
Finish:  Cinnamon, Pepper, Slight Heat
Recommendation: Buy it.
---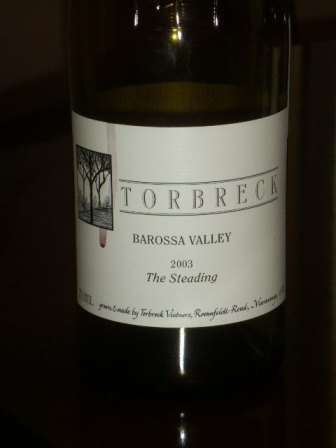 The Steading
Aroma:  Blackberry, Jam, Vanilla, Toasted Lavender
Taste:  Rich Dark Berry, Cinnamon
Finish:  Cinnamon, White Pepper, Slight Heat
Recommendation: Buy it.
---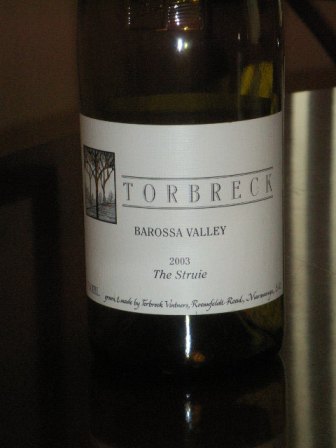 The Struie -Bottle Flawed?
Aroma:  Dark Berry, Chocolate, Ripe Fruit, Floral
Taste:  Hugh Fruit Upfront, Lots of Alcohol
Finish:  Coffee, Dark Chocolate...then Crash
Recommendation: We need to re-taste another time...
---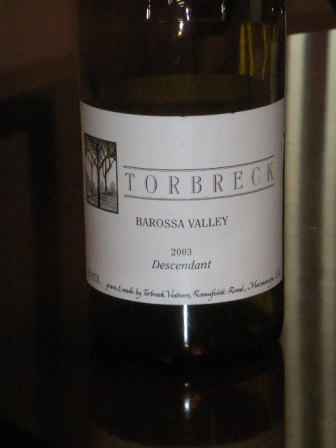 Descendant
Aroma:  Lavender, Dark Fruit, Sandalwood, Apricot
Taste:  Black/Blueberry, Sage, Rosemary, Apricot
Finish:  Long 1+ minute, slow fade, Cinnamon, Spice
Recommendation: BUY IT!
---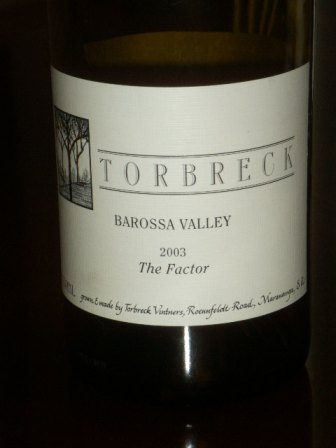 The Factor
Aroma:  Dark Fruit, Smoke, Bacon Fat, Roasted Herbs
Recommendation: Spend the extra $15 and get the Decendant
---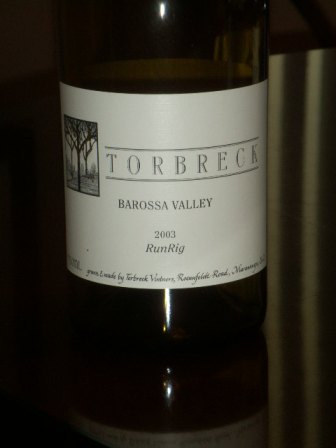 Runrig
Aroma:  Floral, Concentrated Fruit
Taste:  Vanilla, Black/Blueberry, Spice
Finish:  2+ minutes, Cedar, Cinnamon
Recommendation: If you have the money....BUY IT!!!!